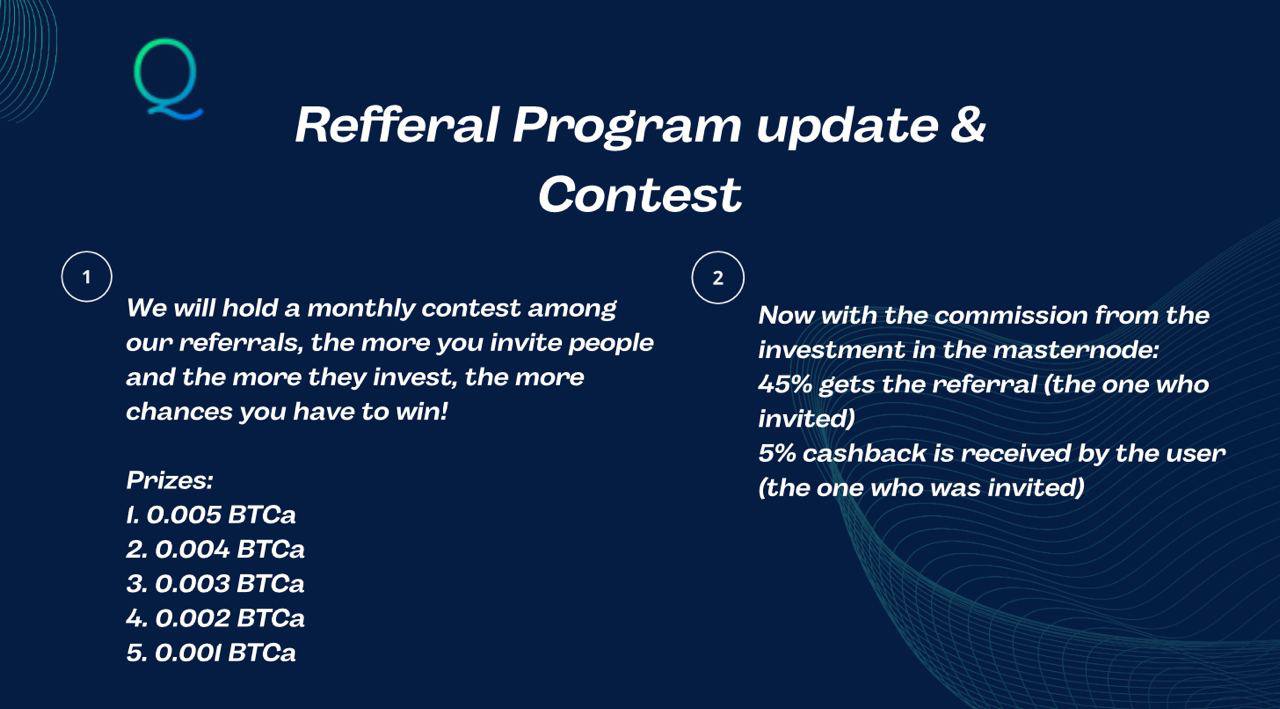 Changes in the Referral program
Commission from the profit of instant masternode staking - 10% (does not change)
Of this commission:
- 50% is taken by the exchange
- 45% gets a referral (the one who invited)
- 5% cashback is received by the user (the one who was invited)

Monthly Referral Contest:
We will hold a monthly contest among our referrals, the results of which will be published monthly and reset.

Rating for those whose referral link has been used to invest the most ⬇️

Prize places:
1. 0.005 BTCa
2. 0.004 BTCa
3. 0.003 BTCa
4. 0.002 BTCa
5. 0.001 BTCa

The more people you invite and the more they invest, the more chances you have to win!

Now on the market many exchanges are experiencing problems, leaving Russia and so on, but not us.
Q2 is only gaining momentum every day and now we are ready to present you new bonuses and promotions for you, dear users